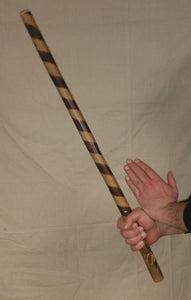 SOLO BASTON 64 ATTACKS
The foundational two-man timing drills of Pekiti-Tirsia single stick; with attacks, counters and recounters.
ATTN: PTI MEMBERS. Use your member discount code to receive 25% off the price of this product. To get your discount, just add this year's member discount code in the DISCOUNT box during checkout and click APPLY.
ABSOLUTELY NO REFUNDS GIVEN FOR DOWNLOADED VIDEOS.
ALL SALES FINAL.